STARTER KIT SPECIAL $3650
SW-23 SmartWasher
4 x Ozzie Juice 20L
1 x Ozzie Mats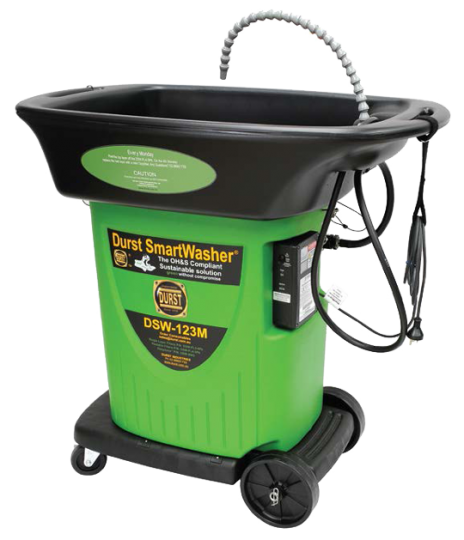 Contact DURST now to order your Starter Kit
A Stronger, Safer, Smarter Parts Washing System
The DURST SmartWasher Bioremediating Parts Washing System
If you currently use a manual solvent or aqueous-based parts washer in your shop, we can show you why switching to the DURST SMARTWASHER Bioremediating Parts Washing System can save you time and money while making your operations safer for employees and the environment.
Replace your hazardous solvent parts washer with a DURST SmartWasher®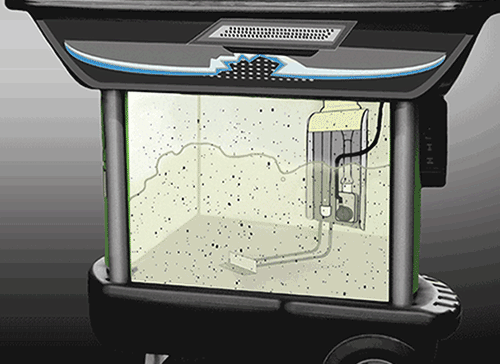 1
Oil contaminants enter the solution as parts are washed.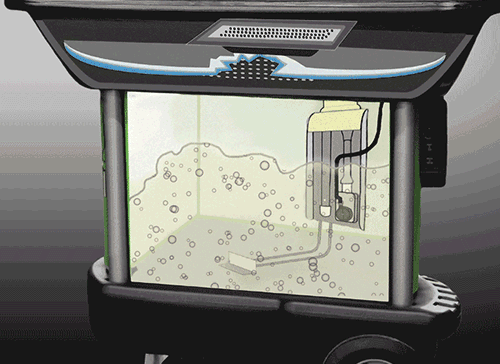 2
Surfactant in OzzyJuice® solution emulsify the oils.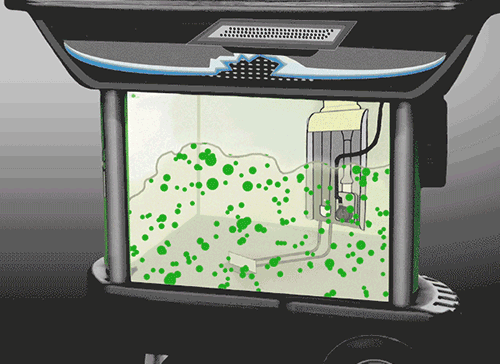 3
Emulsified oil is eaten by the Ozzy® microbe.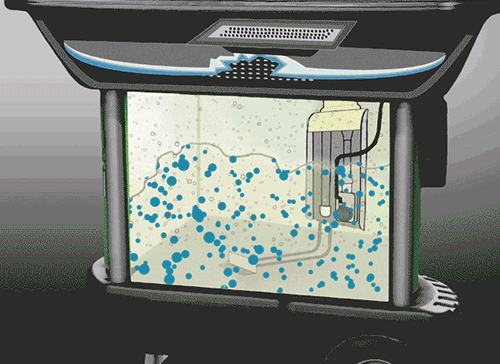 4
Oil is converted into water and carbon dioxide.
Safer For Employees
No Contact with Harmful Solvents
Safer for the Environment
No Hazardous Waste ​
A proven leader in the parts washing industry, the DURST SmartWasher® bioremediating parts washing system is safe to use, cost effective and a powerful cleaner. It is the ultimate solution to cleaning parts while delivering exceptional cleaning without any of the health risks associated with solvent and aqueous-based parts washers. It's safer for you and for the environment. The DURST SmartWasher® parts washing systems employs a natural process called bioremediation to eliminate liquid hazardous waste streams, reduce the release of harmful pollutants and increase employee safety.
The DURST SmartWasher® system combines three essential components: the SmartWasher® which is the actual parts washer, a powerful water-based degreasing solution called OzzyJuice®, and a microbe impregnated particulate trap called an OzzyMat®. The combination of these three remarkable products not only defines the DURST SmartWasher® parts cleaning system but also produces one truly amazing "Smart Washer".
Through the process of bioremediation our DURST SmartWasher® parts washers give you the powerful cleaning performance of solvents without any of the hazardous by-products. The OzzyMat®, the most important part of the DURST SmartWasher® system, is a proprietary particulate trap impregnated with natural occurring microbes we call Ozzys®. These Ozzy Microbes effectively break down grease, oil and other carbon-based contaminants into harmless carbon dioxide and water. OzzyJuice® degreasing solutions are pH neutral, non-flammable, non-toxic, non-polluting, do not cause skin irritations, and will work as quickly as a premium solvent.