The best Professional Battery Tester / Analyzer with Printer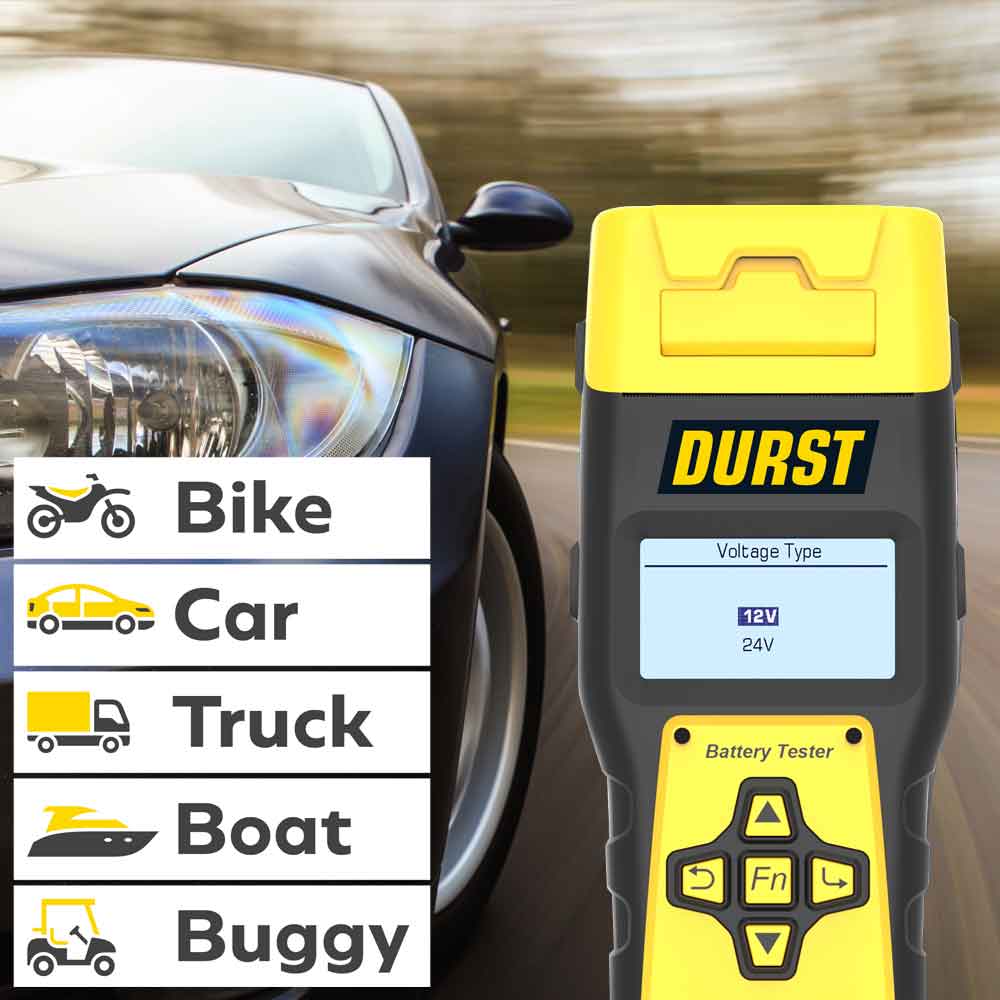 Automotive 12V CCA Battery Load Tester, Cranking and Charging System Battery Analyzer Scan Tool with Printer for Cars, Trucks, Motorcycles and more
Test the battery condition such as CCA, SoH, internal resistance etc. The Device can also check the charging and cranking system of the vehicle and print a report of the testing results.
Subscribe to our YouTube Channel
The Durst BT-9000 Battery Tester with printer for all 12v/24v car batteries
This battery analyzer can test battery CCA, voltage, battery insistance, battery health and charge. The battery tester can indicate battery test results directly, such as: good battery, good battery and recharge, charge and retest, replace or bad cell.
The Durst BT-9000 Battery Tester also supports testing cranking and charging (alternator) systems, rectifier and rectifier diode.
The Battery Tester automatically saves the latest testing standard, so if you are testing a number of the same batteries, you just need to input the battery standard at the beginning. Another user-friendly design is the "One-click" function key, which is a shortcut for 2 quick functions including voltmeter and quick test.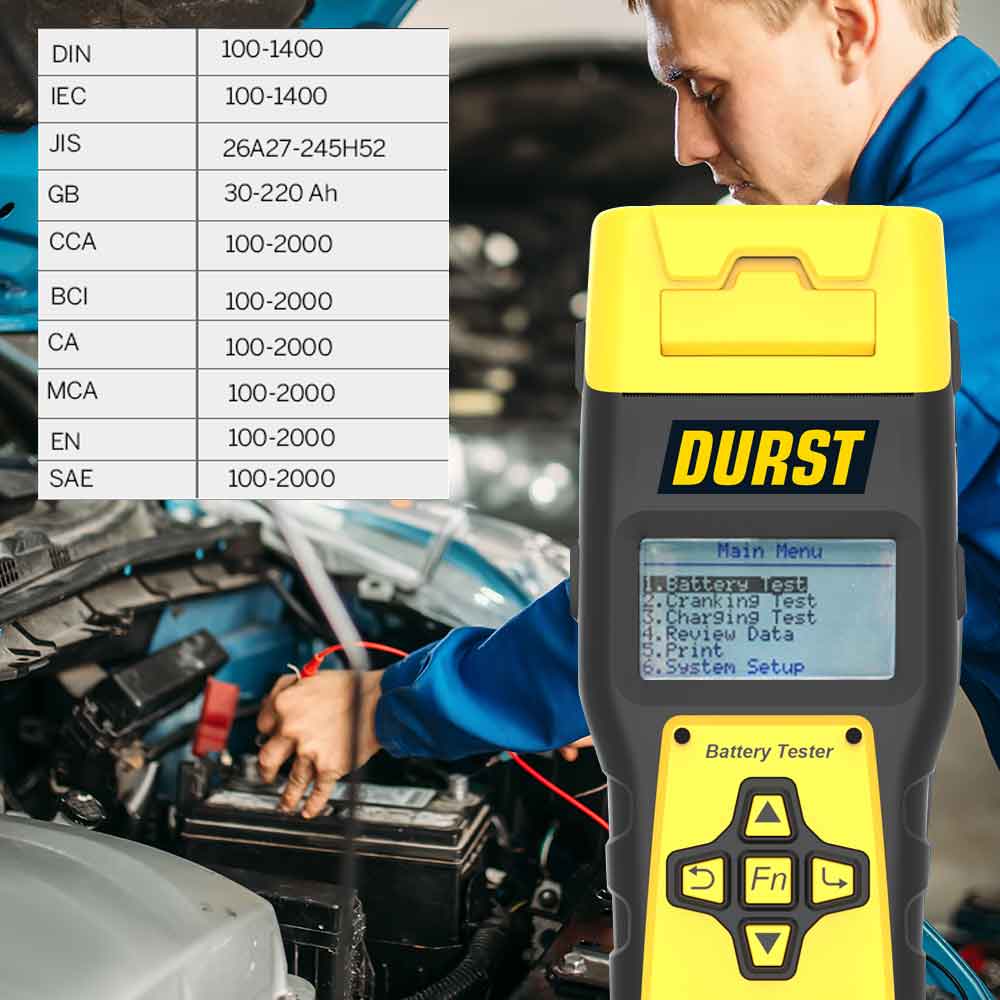 Get the best hand held battery analyzer now